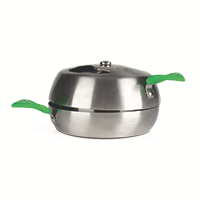 The Apple On Top Provost II Heat Management Device (HMD) works on any foil-covered bowl to help regulate the heat from the coals. Made from quality stainless steel, the easy-to-use design reduces the time needed to maintain your hookah bowl by improving longevity and reducing unwanted temperature alterations.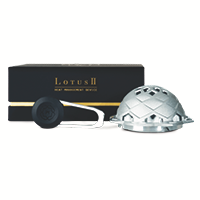 The Kaloud Lotus II is engineered to regulate heat without the need to wrap your hookah bowl with foil and poking holes. It improves your session by making coals last longer, as it reduces the amount of ash that passes from your charcoal to your bowl. This results in a long-lasting, cleaner-tasting hookah session.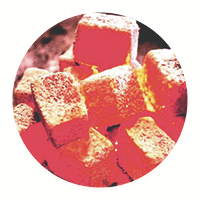 We provide Cocourth Organic Coconut Flat Coals that feature consistent quality, minimal ash, and stable heat output without a single chemical added to the composition. Using these coals enhances the performance of your hookah session by delivering the purest flavor with every puff.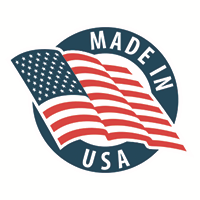 We provide an exclusively grown in the USA, fine-cut natural hookah tobacco that adheres to a smooth and refreshing hookah session. Some of the brands featured are Trifecta, Azure, Tangiers, and Fumari tobacco.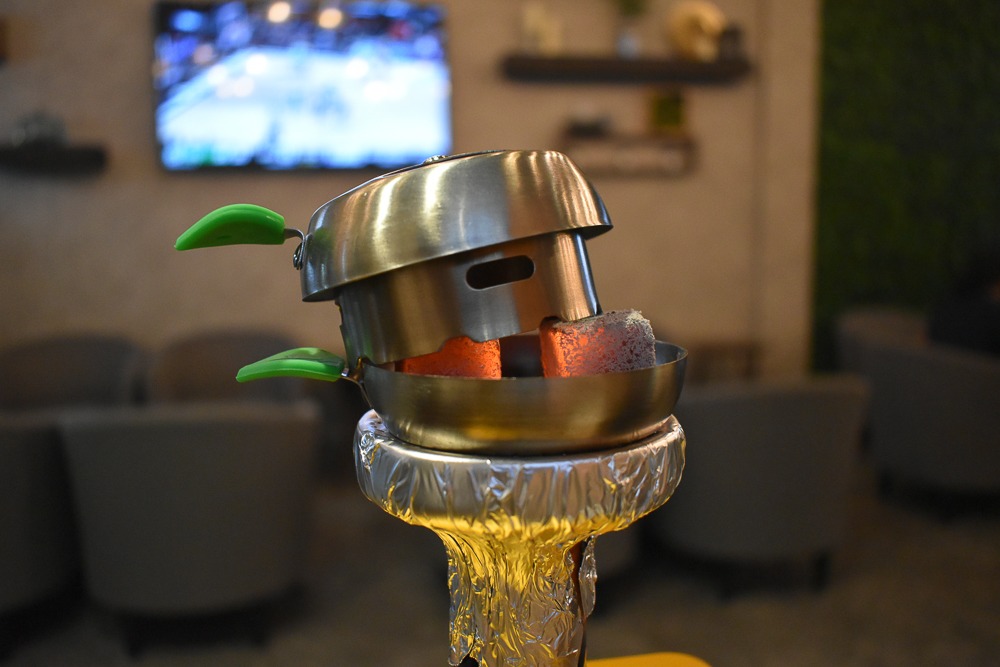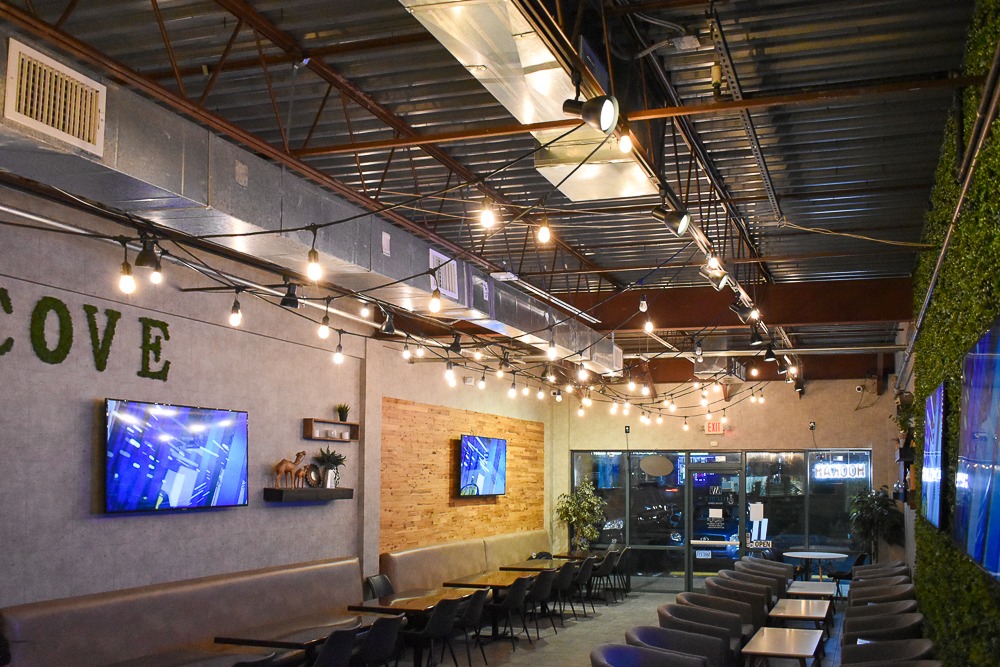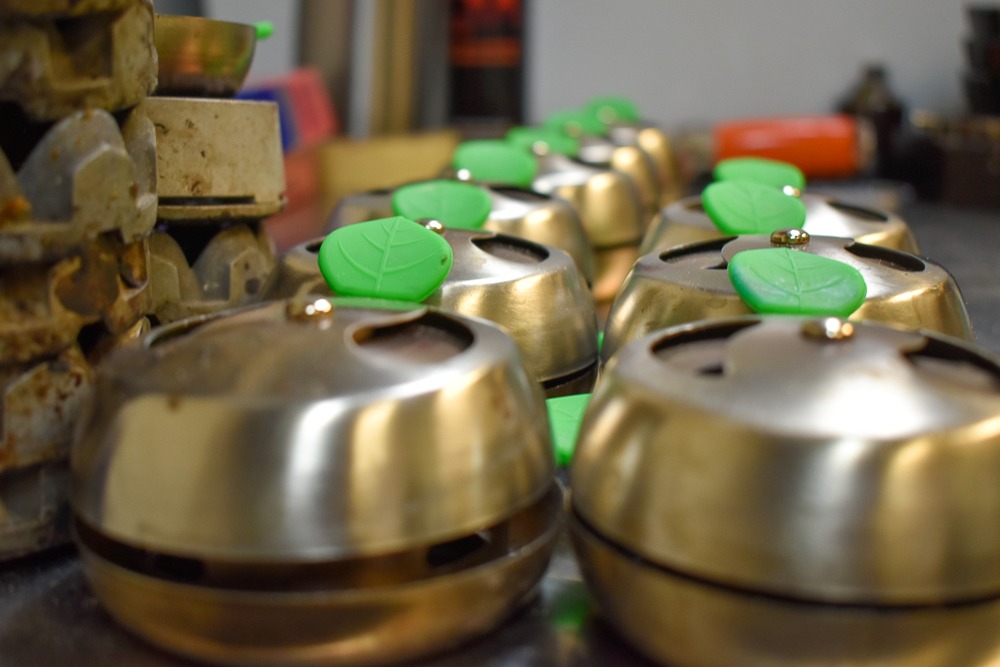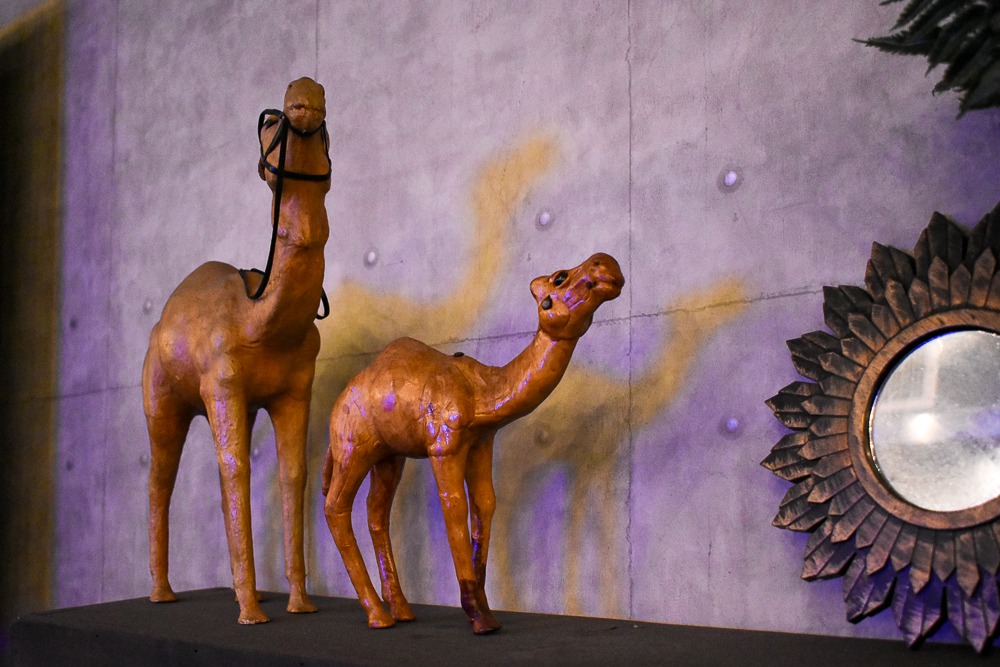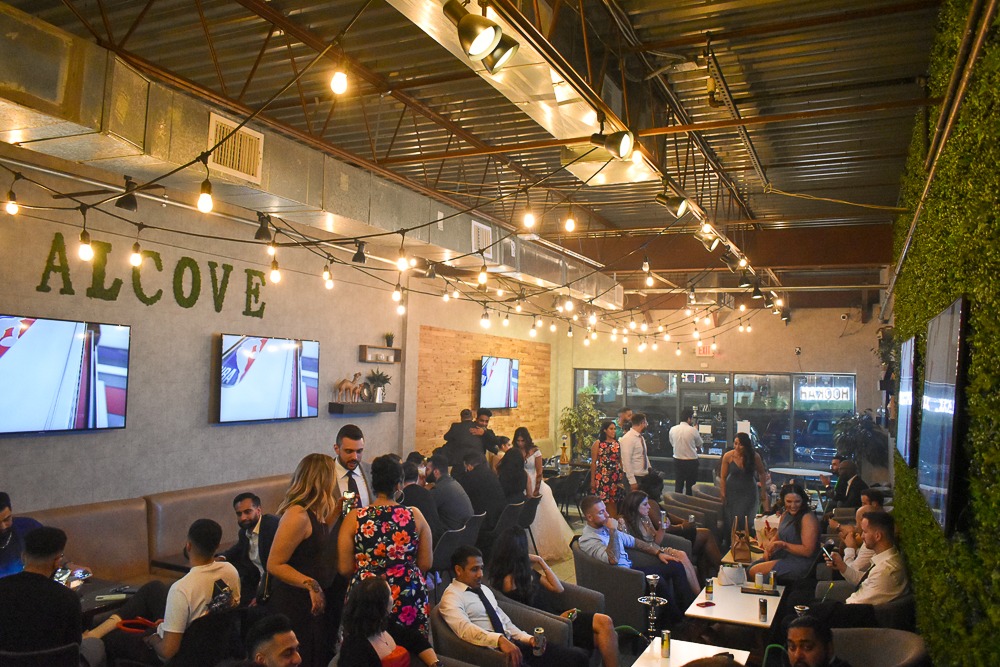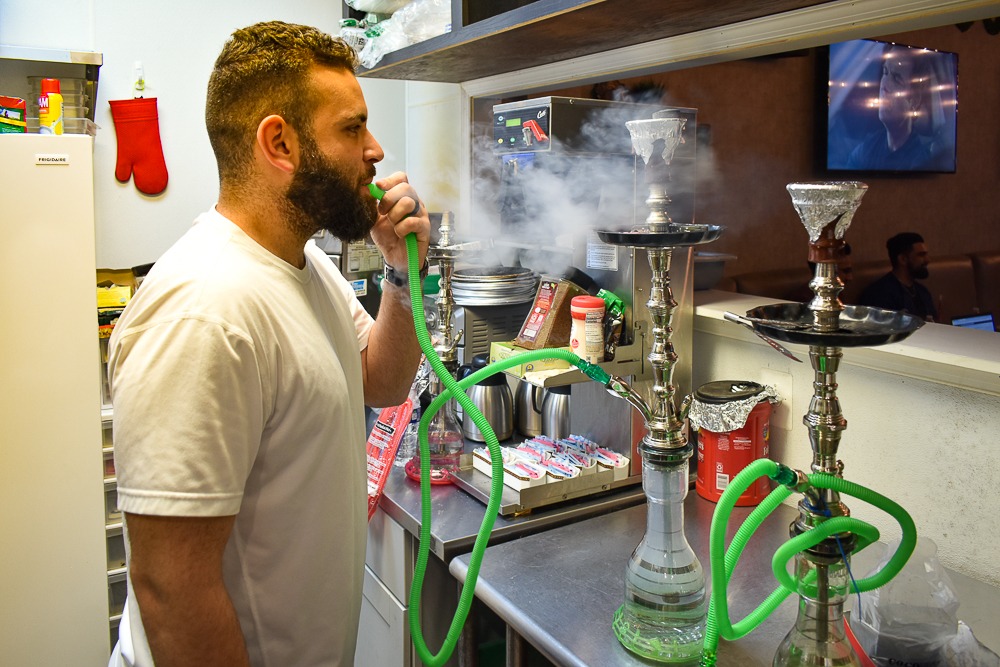 Discover
Our Menu
Explore our large selection of hookah flavors and let us perfect your smoking session. We have quick bites and drinks in case you get hungry!
Now Hosting
Private Parties & Events
The Experience
Our Specialty
At Alcove Hookah Lounge, we specialize in serving hookahs that deliver the best flavor and the smoothest smoke. With the combination of a heat management device, American clay funnel bowls, and locally-grown fresh hookah tobacco, you will experience nothing but sheesha nirvana! Our highly trained hookah connoisseurs ensure every bowl is packed with perfection and a hint of love. Customer service is our priority, so don't be shy to ask for flavor recommendations for your next hookah session.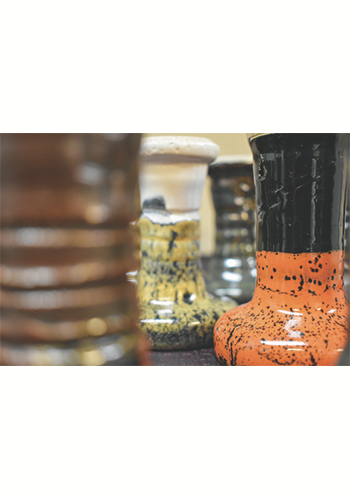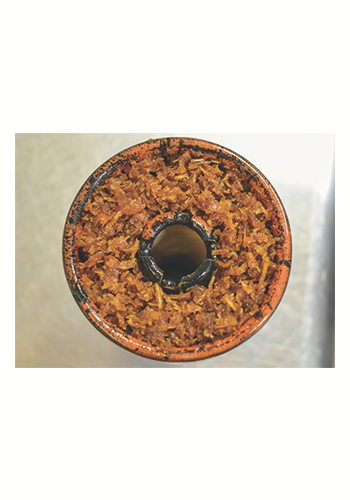 Testimonials
What Our Customers Say
"I love Alcove, I went there with my boys and it was perfect. We loved watching the football game there, cool vibes, loved the hookah, and great customer service. Not to mention, this place is incredibly clean!!"
Omar B.
"If you are looking for an aesthetically pleasing hookah lounge, then Alcove is the place. Great for a big party, if you just want to lounge, if you want to study, or just catch up with your friends. I love the layout of the place, and the hookah is great. They have many flavors to choose from and I would recommend trying your hookah with the provost heat management. Also, for the foodies you're in luck, they offer pizza, chicken tenders, fries and more."
Alex R.
"Alcove provides the best customer service compared to other hookah bars that I have visited. The owner, Nick, is very nice and informative. The staff are so friendly, and oh the hookah is awesome! Smooth pull and variety of flavors. This place is a must! Clean, bright, and comfortable!"
Abby C.
"Alcove Hookah Lounge located in Manassas is one of the best hookah lounges in NOVA! The staff are incredibly hard working as they make sure to take care of your table. With a large selection of flavors to choose from, Alcove has reinvented the hookah smoking experience! Come try out their Peppermint shake flavor by Trifecta Tobacco. The owner is super friendly and makes you feel welcomed and comfortable! Alcove hookah lounge in Manassas is THE HOOKAH SPOT! Huge clouds, massive flavor.. Puff puff pass :)"
Suzan B.
"I have been coming to this hookah bar/lounge since the day they opened and they never seem to disappoint. Too many hookah bars in the area that do not care about customer service or the hookah/sheesha experience. NOT THE CASE with Alcove, top-notch customer service with many hookah flavor selections! A solid 5 stars from me!!"
Billy B.
Contact
Questions, concerns, or just want to start a conversation? Fill in your info and hit send. We will respond as soon as we can!
Location
7258 Centreville Rd
Manassas, VA 20111
Info
Phone: 571-719-6666
Email: alcovehookah@gmail.com
Google Review: Review us on Google.
Open Hours
Monday: 6PM – 12AM
Tuesday: 6PM – 12AM
Wednesday: 6PM – 12AM
Thursday: 6PM – 12AM
Friday: 6PM – 12AM
Saturday & Sunday: 6PM – 12AM